Oven or not I still have to make something to bring to Book Club. So given that I always make dessert I am going to have to branch out. So I tweaked a recipe for Goat Cheese and Pistachio Spread from Gourmet Magazine(Nov 92).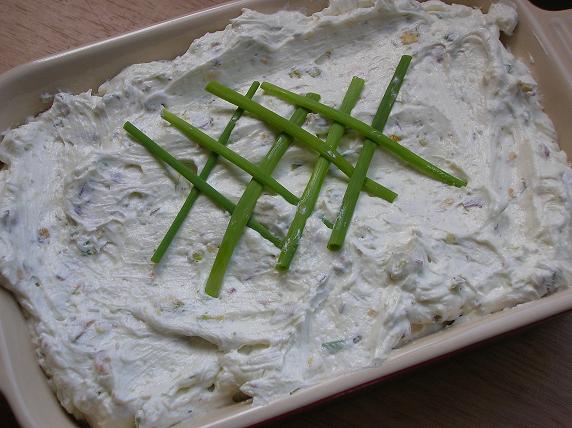 Goat Cheese and Pistachio Spread
two 4 ounce logs of mild soft goat cheese
1/2 stick of unsalted butter
1 8 ounce package of cream cheese, room temperature
1 large garlic clove, minced and mashed to a paste
1/4 cup chopped pistachio nuts, toasted lightly and cooled
1/8 cup thinly sliced chives plus chive blades for garnish
In a bowl with an electric mixer beat together the goat cheese, the butter, the cream cheese, the garlic paste, the pistachio nuts, the sliced chives, and salt and pepper to taste until the mixture is combined well. Spoon the spread into a serving dish, and chill it, ist surface covered in plastic wrap, overnight. Garnish the spread with the chive blades and serve it with crackers or french bread.