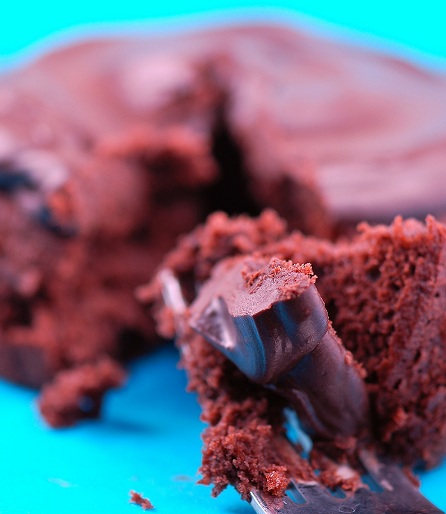 *My Zumba dancing is so bad that it made my neighbors move. Or at least that is what I secretly hope. I do stomp extra loud for them. Now before you feel sorry for them know that they smoke out on their patio and we live in a completely smoke free place…not even parking lot. And from 8 am to 10pm daily they play their music so loud my floor vibrates (hence my Zumba retaliation).
*I may turn into a jelly bean I have eaten sooo many lately. If possible I think I ate my weight in them this week and going to two of me. 🙂 Seriously, someone hide them from me. It's very bad that Easter is around the corner.
*I have an urge to buy a cookbook anyone have a good suggestion for one?
*People like some seriously ugly stuff on Pinterest.
*Oreo came out with a Birthday Cake Oreo. I have heard mixed reviews…but that won't stop me from trying.
*Being back to hockey is so nice. My arm isn't 100% but it's not bothered during hockey. Plus this girl got a new stick for Valentine's and I am pretty sure the goalies in the league should be worried. 🙂
*The soda fountain Coke dispensers that have over 100 flavors are beyond cool. Sprite Zero comes in a bunch of flavors too…like peach! I love the peach!
*I have to stop smiling at people. I really am starting to understand why people go around frowning all the time. Today I smiled at a man sitting next to me at the allergy clinic. Bad choice. Did I get hit on (and who wouldn't hit on me wearing my two sizes too big sweats and Flames sweatshirt)? No, I got a lecture about God. Let's just say I am pretty sure this guy thought he was not going to be left behind in the rapture. Ugh.
*There is no market for selling your dog's lesser vital organs. Darn.
*Two of the nicest people you ever met married each other today, wish them nothing but the best!
*I hate ad revenue for January and February, it's downright depressing. Thank goodness for bulk Ramen. 🙂 Well not quite that bad yet.
*I've never had a Honey Bell Orange until Harry and David sent me one in my Fruit of the Month box. They are awesome. Awesome. And oh yeah, awesome. I decided to make a hot water chocolate cake…but use orange juice instead. Gives the cake a hint of orange in all the right places. And anything with ganache has to be good. 🙂
*Have a happy and safe three day weekend to those in the states.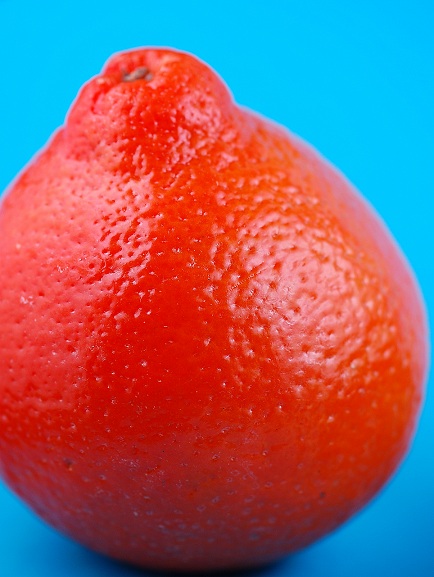 Chocolate Honey Bell Orange Cake with Ganache
1 3/4 cups all-purpose flour
2 cups granulated sugar
3/4 cup unsweetened cocoa
3 ounces semi-sweet chocolate, melted and at room temperature
1 ½ tsp. baking powder
1 ½ tsp. baking soda
1 tsp. salt
2 large eggs
½ cup buttermilk
½ cup whole milk
1/2 cup vegetable oil
1 1/2 teaspoons vanilla
1 cup fresh squeezed orange juice (I used Harry and David Honey Bell Oranges)
Combine dry ingredients in a large bowl and set aside.
Using a stand mixer with the paddle attachment add eggs, milk, buttermilk, melted chocolate, oil, and vanilla and beat on medium speed for 2 minutes.
Put fresh orange juice into a small sauce pan and bring to a quick boil. Add to mixer and mix on low speed until incorporated.
Add the dry ingredients to the mixing bowl and mix on low-medium speed until fully incorporated.
Pour the thin batter into a greased and floured 13x9x2-inch baking pan or two greased and floured 9-inch layer cake pans or three greased and floured 8-inch layer cake pans.
Bake at 350° for about 35 minutes for a rectangular cake or 30 to 35 minutes for layers. A wooden pick or cake tester inserted in center should come out clean. Cool for 10 minutes in pan on rack then remove from pan and cool completely.
Chocolate Orange Ganache
1 cup heavy whipping cream
Zest of one orange (again I used the Honey Bell)
8 ounces semi-sweet chocolate, finely chopped
Place the chocolate into a medium bowl.
Heat the cream and orange zest in a small sauce pan over medium heat. Bring just to a boil, watching very carefully because if it boils for a few seconds, it will boil out of the pot. When the cream has come to a boil pour cream through a strainer to remove zest pieces.
Once strained, immediately pour orange infused cream our over the chopped chocolate, and whisk until smooth.
Let sit at room temperature for a few minutes and then frost cake.