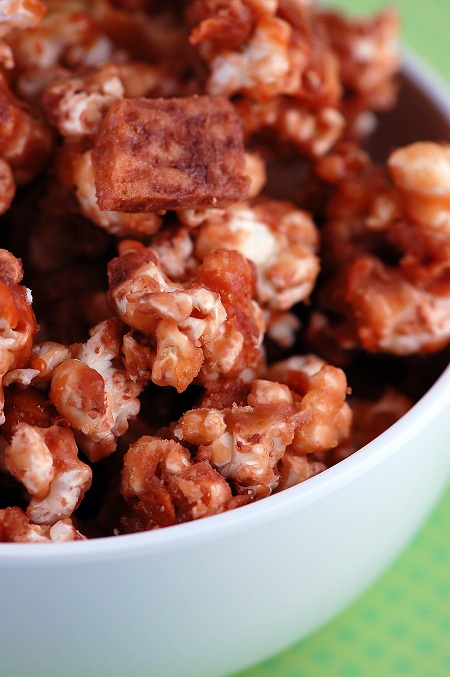 I don't talk about my brothers much on here. Not that I don't have many an amusing story about them, I just don't seem to tell them for some reason. Anyway, my one brother has 4 children ranging (I believe…bad with birthdays) from ages 8 to 19 (with my oldest nephew having a birthday this month). That is a lot of mouths to feed and it certainly isn't cheap, especially the growing boys. Wow.
My brother was telling my dad how he had gone the other day to make a sandwich, but when he went to make it, the meat they just bought (quite a bit) was all gone, as was the bread. My brother figured the likely culprit was the oldest home from college and he asked him. What happened to the meat and bread? Well the meat went to his one sandwich and he took the loaf of bread as well as a jar of peanut butter to work just in case he got hungry, which apparently he did.
Feeding that many kiddos really means that going out to eat often is a bad financial choice. I remember growing up (we were a family of three kids) that going out was a super treat (think once a month…and maybe delivery pizza on Fridays); even McDonalds didn't happen that often. It wasn't that my parents didn't enjoy going out, it was that feeding two teenage boys and a younger daughter wasn't feasible when going out to eat all the time. My father still grumbles to this day at the time we went to breakfast and my brother ordered four $4 a glass orange juices. So the wise thing to do when feeding a gaggle of children is to cook at home the majority of the time.
If you are saying I'm not a good cook, you are in luck, most kids like pretty bland food (unless raised otherwise to try a variety of foods). So following some simple recipes you can feed the family and stretch the dollar. If you are saying you don't like to cook, well then you better just man up and deal with it. Because like it or not, cooking at home when feeding the masses saves money.
You can do other things like bringing your own treats places that allow it (and some that don't…big purses were made for sneaking in candy to the movies). Ballparks will often allow you to bring some outside food, not a large amount, so don't think you can pull of the three course meal there, but you can bring a few snacks that can maybe offset the kiddos $5 soda and your $9 beer. Recently I made some ballpark snacks, adding a little something to your average caramel corn. Far more economically as this makes a decent size batch. Will definitely feed a family of 4-6 no problem for snacks.
Since I do know so many larger families, including family members of my own, I thought I might start featuring more family friendly ideas here on the blog. Hopefully you think that is a good idea as well.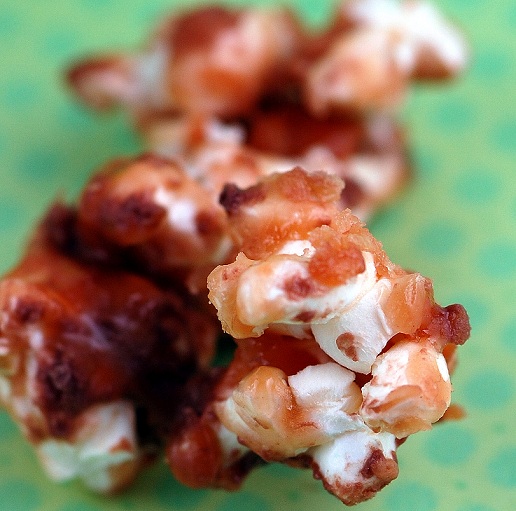 Twix Caramel Corn
16 cups popped popcorn (I use the 94% fat free Kettle Corn…it has a nice salty sweet base)
1 cup unsalted butter
1 cup granulated sugar
1 ½ cups brown sugar
½ cup Lyle's Golden Syrup (if can't find use corn syrup)
1 tsp. lemon juice
1 tsp. salt
1 tsp. vanilla extract
½ tsp. baking soda
16 caramels, unwrapped, and chopped into four pieces (or half a bag of caramel bits)
14 sticks (2 come in a package), chopped up into pieces, I did it so I got 5 pieces out of each stick
Preheat oven to 250F. Spray two baking sheets with nonstick baking spray and set aside.
In a large bowl (the largest heat safe bowl you have in the house) put popcorn in it. Set aside.
In a large saucepan over medium-high heat, combine the butter, sugars, golden syrup, lemon juice and salt. Cook, stirring occasionally, until the butter and sugars melt together.
Increase the heat to high and bring the mixture to a boil. Boil gently until the mixture reaches the hard crack stage (300F on a candy thermometer) 6-9 minutes.
Remove from the heat and stir in vanilla and the baking soda. They syrup with bubbles and foam with the baking soda is added, simply stir until it subsides.
Immediately pour the caramel over the popcorn mixture and stir with a large wooden spoon until a caramel glaze completely coast all the popped corn and nuts.
Divide the caramel corn between the prepared baking sheets and bake for 20 minutes. Remove from oven and stir and flip (I use a heat proof spatula) the caramel corn. Bake for another 20 minutes. Do the same again. This time before putting in oven, sprinkle in caramel pieces and Twix pieces. Make sure that they are on the corn and not the pan. Place into oven for another 10 minutes.
Let caramel corn cool completely. Store in a tightly covered container for up to a week.
Adapted from Sticky, Chewy, Messy, Gooey by Jill O'Connor