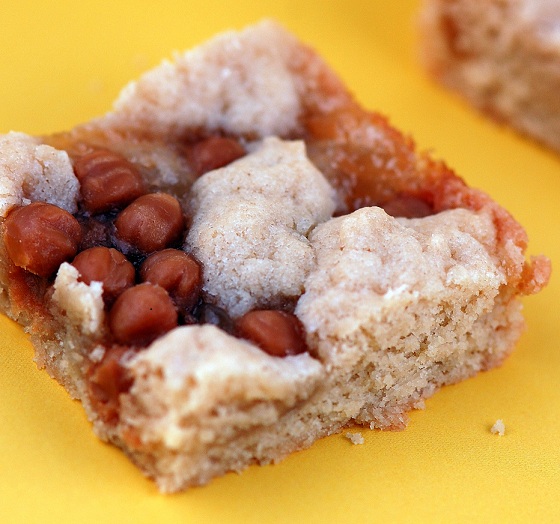 This week was brought to you by the letter C, as in crazy. Some of the crazy I will keep to myself, the other I will share. If you follow me on FB or Twitter than you may already know these examples, but not everyone does.
Crazy number one: I was at my local grocery store when a boy who could be no more than 7 asked me if I was wearing a bra. I looked at the mom and she said "he's taking a survey". For the record I was indeed wearing a bra (I mean it's not like I was Wal-Mart shopping where bras are optional 😛 ). While I was amused by this, the kid did actually have pen and paper. This actually kind of fuelled a debate on FB, which was not my intention, I just thought it was funny and wanted to share.
My favorite crazy was at Winco this week. If you are not familiar with a Winco basically it's a cheap grocery store that like Costco doesn't take credit cards. It has a whole lot of people on food stamps in there and all types of people (I'm being politically correct here). I was going down the liquor aisle (just passing through) and there was a woman, her very LARGE (I mean LARGE) husband and their cute daughter sitting in the cart. I'm seriously thinking that child was adopted or stolen because she was far too cute to belong to them. Anyway, the little girl shouts hi to me super loud and waves. So I say hi back. Only to have the woman turn around and should at me "don't say hi to my husband, bitch". Ummm. The man could have had his own zip code. And while he might have been a perfectly wonderful person, I can assure you I am more than willing to be hands off with that. 😛
One thing I don't not want my hands off of are these Ginger-Pear Jam Shortbread Bars. My mom makes some of the best jam and this is one of her creations. I'm going to guess that you don't have this as an option so I would just use plain pear or even peach jam and add a pinch of ginger to the mix. I also threw in some caramel pieces that were left over from something else, but truthfully, I am not sure I would use them again. They made these hard to eat when you got to that part. Live and learn .
Hope your week was less crazy. I have a feeling in the weeks to come my life is going to get more crazy than less. Oh well, roll with it, eh?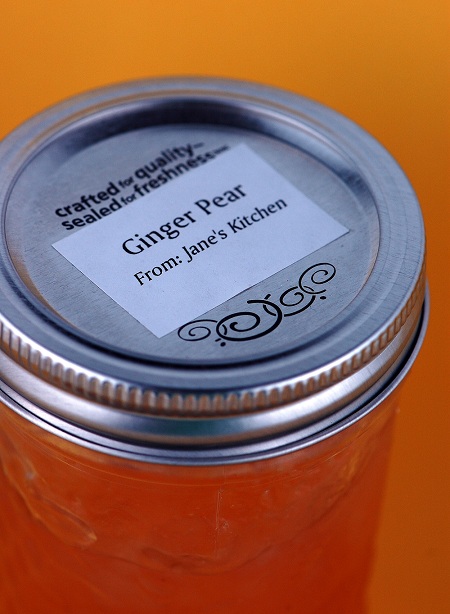 Ginger-Pear Jam Shortbread Bars
1 cup unbleached all-purpose flour
1/2 tsp. baking powder
1/8 tsp. salt
1/2 cup (1 stick) unsalted butter, at room temperature
1/2 cup sugar
1 large egg
1/2 tsp. pure vanilla extract
6 TBSP Ginger-Pear Jam (or just pear or peach if you can't find…unless you know my mom and can get some from her.  )
About 25 caramel pieces (optional)
Preheat the oven to 350 degrees F. Place oven racks in the bottom third and top third of the oven. Line an 8-inch square baking pan with heavy-duty aluminum foil, making sure the foil is tucked into all the corners and that there is at least 1 inch overhanging the top of the pan.
Combine the flour, baking powder, and salt in a small bowl.
Combine the butter and sugar in a medium-size mixing blow and cream together with an electric mixer until smooth. Stir in the egg. Stir in the vanilla extract. Stir in the flour mixture.
Use a spatula to smooth half the mixture in an even layer across the bottom of the pan. Place the bowl in the freezer, along with the bowl containing the remaining half of the shortbread dough, for 15 minutes to firm up.
Remove the pan from the freezer and spread the preserves in an even layer on top of the dough. Pinch off pieces of the remaining dough and scatter them evenly over the jam. Sprinkle caramel pieces if using.
Place the pan on the bottom oven rack and bake for 20 minutes. Transfer the pan to the top rack and bake until the top is light golden, another 5 to 10 minutes. Let the pan cool completely on a wire rack.
Grasping the overhanging foil on either side of the pan, lift out the squares and place them on a cutting board. Cut into 16 squares. Jam and shortbread squares will keep at room temperature in an airtight container for 2 to 3 days.
Adapted from Epicurious.com