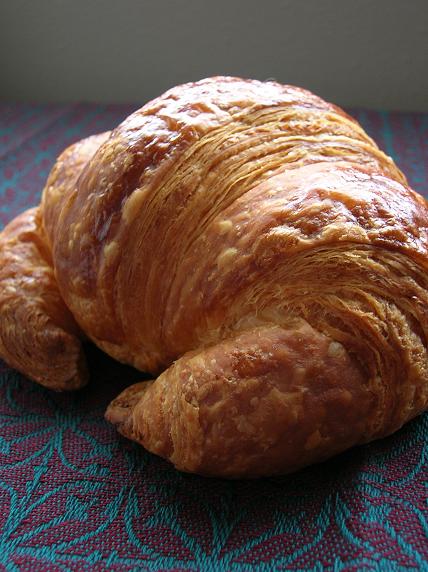 First, I apologize if this post makes little sense…I'm on Vicodin people.
So a bunch of us(Lis, Ivonne, Veronica, Jenny, Brilynn and Helen) got together and decided to bake the same thing. We are no strangers to this as we have done it before. I did however groan loudly when I heard what we are making…croissants. Out of our little group, I was the only non-croissant virgin(though I am not sure if Helen has made them before or not), in fact I have been around the croissant block more than a few times(don't tell my parents :P) I know what a pain they are to make and the time they take. In fact, next to cream puffs, croissants are my least favorite things to make….and I don't do it very often. I made them once for my hubby who wasn't a fan because he likes the giant ones from Costco. You know the pale, giant ones that have very little flavor and hardly flake at all. So do a lot of people from the States, like them that way(because that is what they are used to). Ugh, drives me crazy. To me they should be dark and so flaky that when you bite into them you have about 20 crumbles all over your shirt. They should reek of butter. And they don't need be the size of  both my fists put together. I made mine 2 weeks ago(lucky for me since I would not have been able to stand and make them this weekend).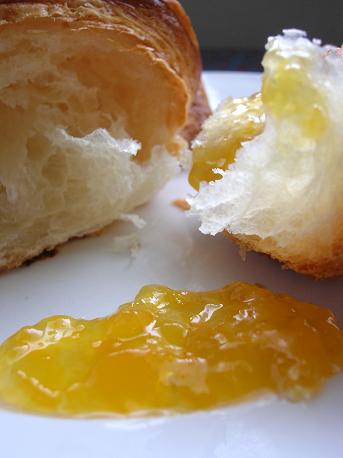 We tried a recipe from a cookbook that I received for Christmas, Tartine, which looks very promising. I will say that I like the croissant recipe that I normally use much better, but this one served it's purpose.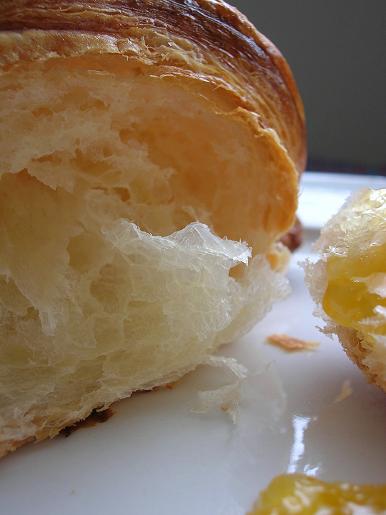 Mine are shaped nicely because I was in charge of shaping croissants for my friends catering company that I used to work for on the side. I like to tuck in the ends so it looks like little weight lifters flexing…if you are old enough, think of the SNL skit of Hanz and Franz. I get them so brown because I go egg wash crazy. Most people say 2 coats…I usually go 4.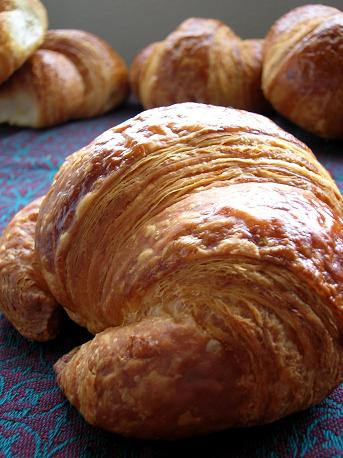 I'm not typing out the recipe because sitting at the computer actually hurts my foot, so the less time I can spend on here the better. If you want the recipe, buy the cookbook, or maybe on of the other girls was insane and wrote out the 5 pages. They had some pretty crazy adventures while trying to make theirs and hopefully they blogged about it.
I made chocolate ones also, I will post about those on a later date when I feel better. I also would like to thank everyone for their kind words of encouragement. I go to the doctor tomorrow and will hopefully recieve some good news!!!