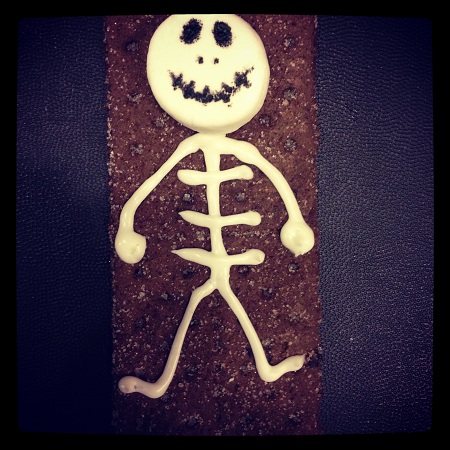 Happy Halloween everyone…some of your are probably already back from getting your candy.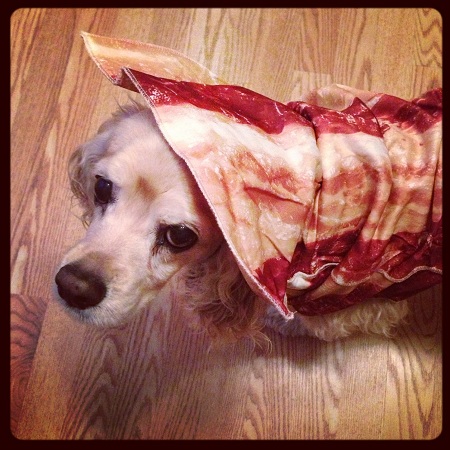 Crazy Cocker Spaniel is just getting ready. Don't worry she just looks sad because she is bacon and can't eat herself.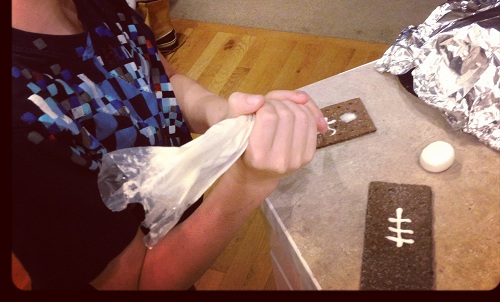 These are a quick and fun project to do with the kids. Here is MDP's step son learning the joys of piping royal icing. 🙂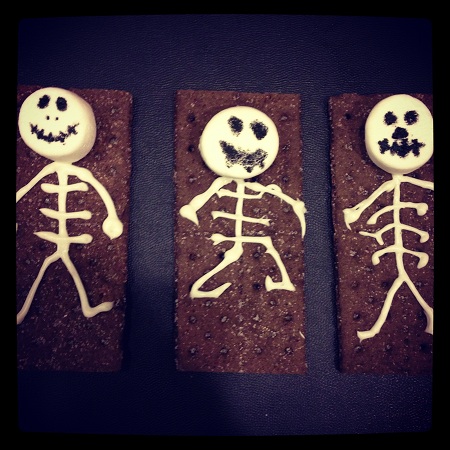 They are just a half a marshmallow (full size), a chocolate graham cracker, white royal icing, and a black food coloring marker.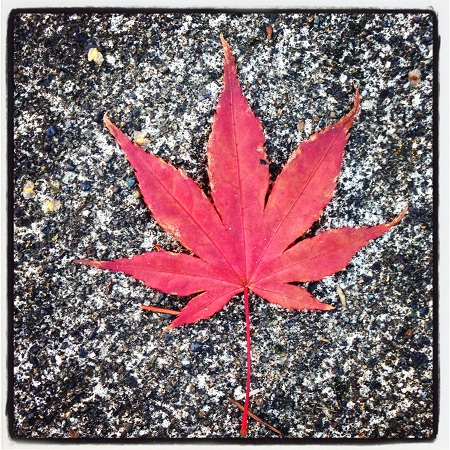 Hope everyone was/is safe tonight and got some good candy…now on to November.