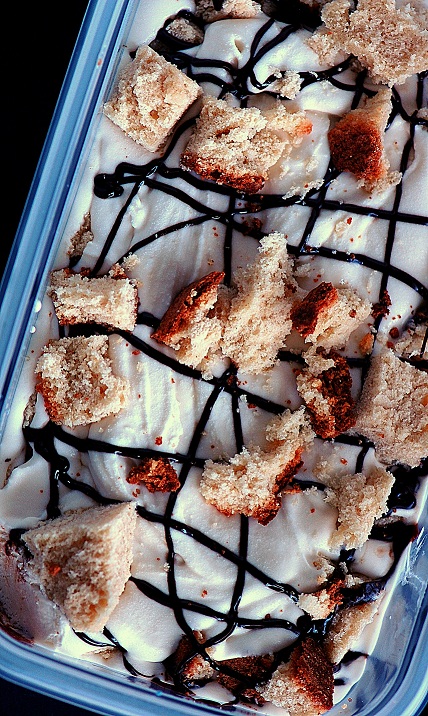 I watched the Vow tonight. A very chick flick indeed and I didn't force MDP to sit through that. I liked it on some levels (if Channing Tatum tells you he is your husband tell him okay…and then ask him to see him with his shirt off 😛 ). I didn't like it for the fact that it once again sets women up for the idea that men are supposed to repeatedly pledge their undying love for them and do quirky soap opera type love gestures and that somehow their relationship is horrible if this doesn't happen.
But what I liked was that through it all, the memory loss, she may have reverted back to her old self at first, that in the end what she was before the accident occurred started to shine through. As I start my journey into a new decade in the coming months it often comes with reflection. And while some may say I might have had a mid-life crisis of sorts getting divorced, starting a new career, etc ( I left out the 5K to marathon/triathlon and eating Paleo that the rest of my mid-life crisis friends are doing) feel in some ways it' s more of returning to what I was as a kid.
If I think back to when I was a kid, I was always known as a creative writer. When I was in 4th grade my best friend Jenny N and I wrote a book. They put in the library, it had its own bar code and you could check it out. I used to write and draw all the time when I was younger (though anyone who plays DrawSome against me knows that drawing is not my talent). I always loved to cook…and mix cocktails apparently. I remember when my dad's friend would come over and for some odd reason they would always let me mix them drinks which yes is odd for a 14 year old kid to be doing but hey, I never tasted them…that was their job. Bloody Avocado was the best one ever my dad told me but my Cantaloupe Rum Surprise recipe never made a repeat appearance. Anytime my dad's friend came to visit, I got to get my mixology on. I was always doing weird food combos…you haven't lived until you have had a Frito with cream cheese wrapped in a grape fruit roll up. And while you are making a face right now if you really think about it I knew some flavor profiles when I was just in grade school…grapes always go well with cheese…and back then no one was wrapping things around appetizers. I was ahead of the curve. 😀
I'm going to be doing some work for General Mills, they run a blog called Tablespoon and I will be contributing. And while they wanted me for recipes they also wanted me for writing. And at first I went to my place of why on Earth would they want me for my writing and then quickly reminded myself that at some point I should probably realize that I am a writer. Not in the, oh I run therefore I'm a runner sense but in the people pay me money to write stuff for them (while their technical editor hates them for doing so) kind of writer. I have more people tell me they want me to write a book-book than a cookbook.
So maybe start to look within yourself and think back to what you used to love to do when you were younger. And while we can't all be pant less firefighters running through the sprinklers or Batman there probably was something you did as a kid that is wanting to come out of you again and rise like a Phoenix.
I was too unbearably hot these last few days and if this is a preview of summer I am less than thrilled. When it's hot I break out the ice cream maker. As previously mentioned I am trying to barrel through a 5 pound tub of mascarpone cheese and having little luck using it all up. My friend mentioned tiramisu which is no bake as well but I was set on ice cream. Adding the mascarpone creates a lovely texture that almost coats your mouth as it goes down. I did not add any coffee to this so it's not really tiramisu…but Kahlua is coffee flavored so I feel it counts. Feel free to buy store bought pound cake if it's too hot to bake. I personally had a vanilla pound cake lying around (yes, I need help) and chopped that up. If this were a cocktail I am sure my dad and his friend would have approved.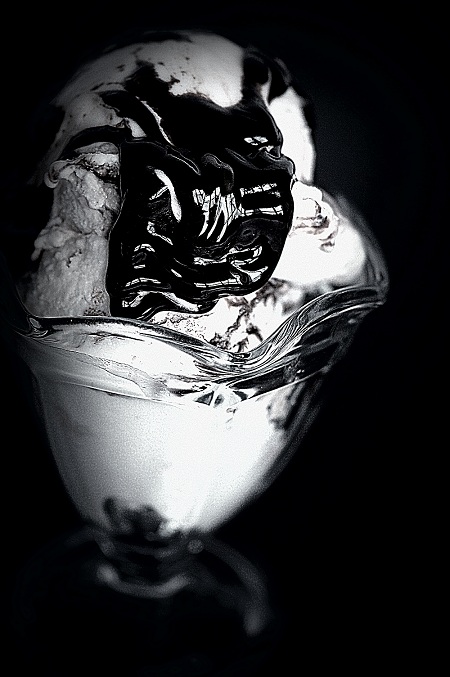 Kahlua-Misu Ice Cream
1 cup heavy cream
1 cup granulated sugar
2 TBSP. corn syrup
1 ½ cups whole milk
4 TBSP. Kahlua (I used the Mocha Kahlua)
4 tsp. Cornstarch
8 ounces mascarpone cheese
Pinch of salt
Start by whisking in a small bowl the cornstarch and ¼ cup of the milk until cornstarch dissolves completely into the milk.
In a medium size sauce pan add the cream, remaining milk, sugar, corn syrup, 2 TBSP Kahlua, and pinch of salt and bring to a rolling boil.
Remove from heat and add cornstarch slurry and put back on burner and bring back to a boil. Remove from heat.
Whisk in mascarpone and the remaining Kahlua.
Pour into a container with an air tight lid and place in fridge over night or for at least 8 hours.
Remove from fridge and prepare ice cream following your machines instructions.
Once made into ice cream, take half the batch and spread it out in a rectangular shaped freezer accepting container. Throw some chopped up pound cake and drizzle some chocolate sauce. Then cover with remaining ice cream and again throw on some pound cake and chocolate sauce.
Place lid on container and let freeze for at least 4 hours. Serve cold. 😛