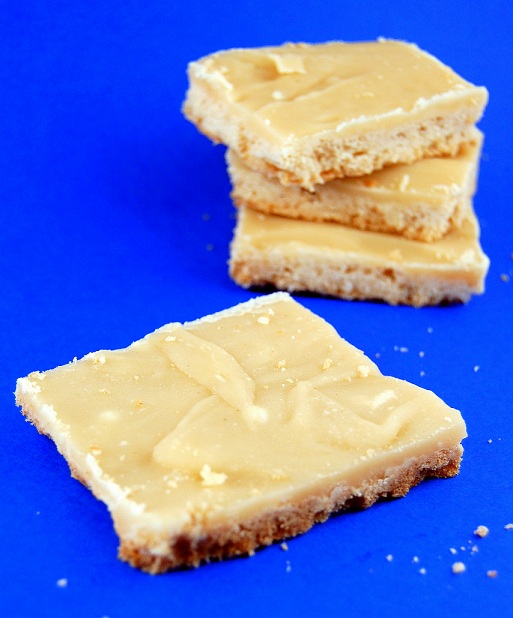 I get my fair share of free cookbooks from publishers. If I really like the book, I feature it here on the blog. More often than not, those books are not really baking/dessert books, though usually have both in them. So I get especially excited when someone offers to send me an actual baking/dessert book. So when Houghton Mifflin Harcourt asked if I wanted a copy of The Gourmet Cookie Book* I was all over it. My original intent was to give it to my mother after I was done with it. But after having it now, I had to go buy my mom her own copy for Christmas (don't worry, I didn't spill the beans…she never reads my blog :P).
The book highlights what they feel was the best cookie of that year, starting in 1941 and making and baking its way up to Gourmet's sad demise in 2009. 🙁 I was a bit overwhelmed with my choices. I thought about choosing my birthday year, only to realize I didn't have the main ingredient. So I did what I sometimes do to cookbooks, I just opened a page and that is what I made. I hit 1999 (Prince would be so proud). There pictured were beige cookies. Damn it! Beige again. I hate taking pictures of beige food. So I figure I would make them but not put them on the blog. Fine.
And then I ate one. Oh my. These cookies come from Skibo Castle (in Scotland…my dad would be so proud) and have just a hint of ginger that you don't even notice it is ginger. The people I had try these loved the flavor but no one could pick out what it was. I actually love when that happens. No overpowering ginger flavor here. They are a super thin shortbread that is topped with a topping that almost ends up like half icing, half candy. I love it. I want to top many more things with it.
I quickly forgave the beige color and decided that regardless people needed to make these.  I think they would make a great cookie to take to cookie exchange, I can pretty much guarantee that no one else will have them. And as far as the book goes, you probably want to pick that up as well.
*My copy of The Gourmet Cookie was given to me for free by Houghton Mifflin Harcourt but the opinions are all mine.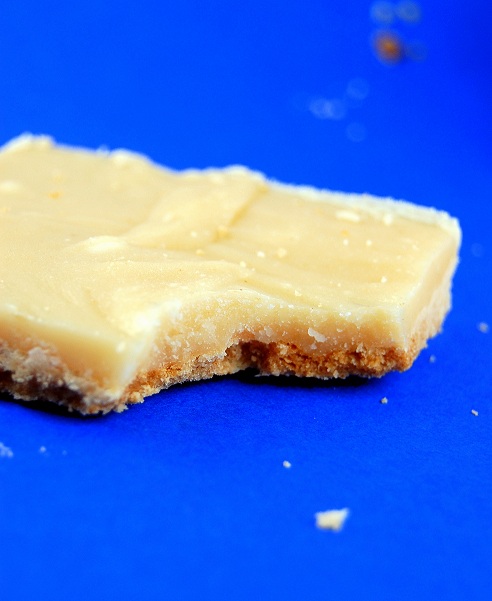 Skibo Castle Ginger Crunch
Makes about 5 dozen
For shortbread base:
1 1/4 cups all-purpose flour
3 TBSP granulated sugar
1 tsp baking powder
1 tsp ground ginger
1/4 tsp salt
1 stick (8 TBSP) cold unsalted butter, cut into pieces
For topping:
3/4 stick (6 TBSP) unsalted butter
1 TBSP Lyle's Golden Syrup (British cane sugar syrup)
1 cup powdered sugar
1/2 tsp ground ginger
1/2 tsp vanilla
Preheat oven to 350°F and grease a 13- by 9-inch metal baking pan.
Make shortbread base:
Sift together dry ingredients and blend in butter with your fingertips until mixture resembles coarse meal. Press evenly into bottom of pan (base will be thin). Bake in middle of oven until golden and crisp, 20 to 25 minutes.
Make topping just before shortbread is done:
Melt butter in a small saucepan and whisk in remaining ingredients until smooth. Bring to a boil and simmer, stirring, 30 seconds.
Pour topping:
Remove shortbread from oven and pour topping over, tilting pan to cover shortbread evenly. Cool in pan on a rack, then cut into small rectangles (8 rows lengthwise and 8 crosswise).
Source: The Gourmet Cookie Book: The Single Best Recipe from Each Year 1941-2009